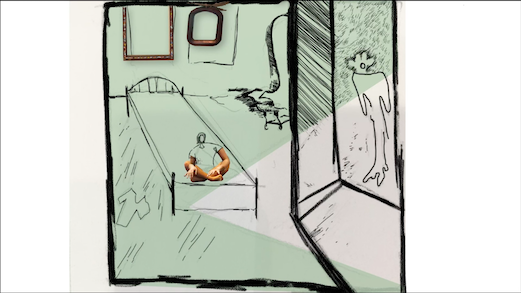 2019⸬ Video 5:08 min
A woman goes to take a moment to herself, and is forced to share
space with the figure of a cowboy.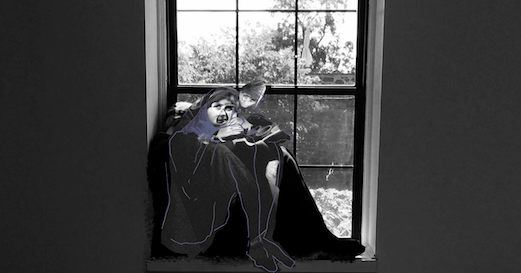 2019⸬ Video 4:08 min
A celebration of family and friends; working in collage and animation.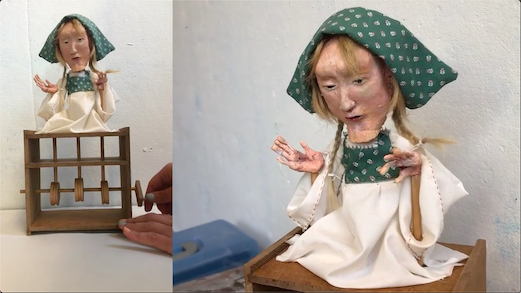 2019⸬ Latex, Fabric, Wood 7"x5"x11"
A puppet operated by a simple cam and piston engine.